13.03.2010
Anzac Day
Anzac Day 25th April 2010, marked my first visit to the Pony Races in Sandakan at the Turf Club there. Set in picturesque surroundings there was a 3 race program held but despite the small number of races to view the experience is one that should not be missed by visitors and holiday markers to the area.
A couple of hours at the races of a Sunday afternoon is a fine way to experience the "fun" and "action".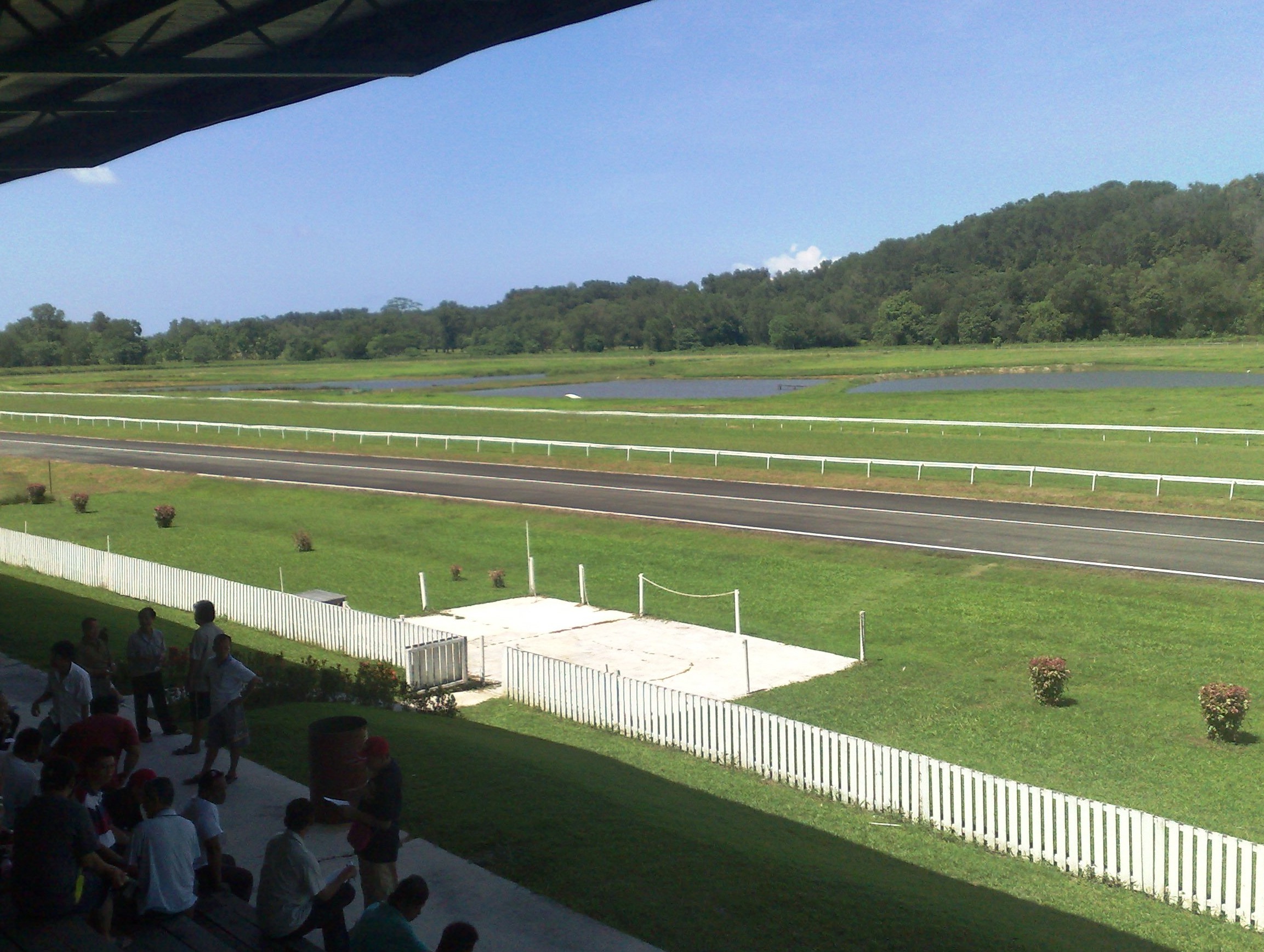 Fantastic view of the track and surrounds from the grandstand.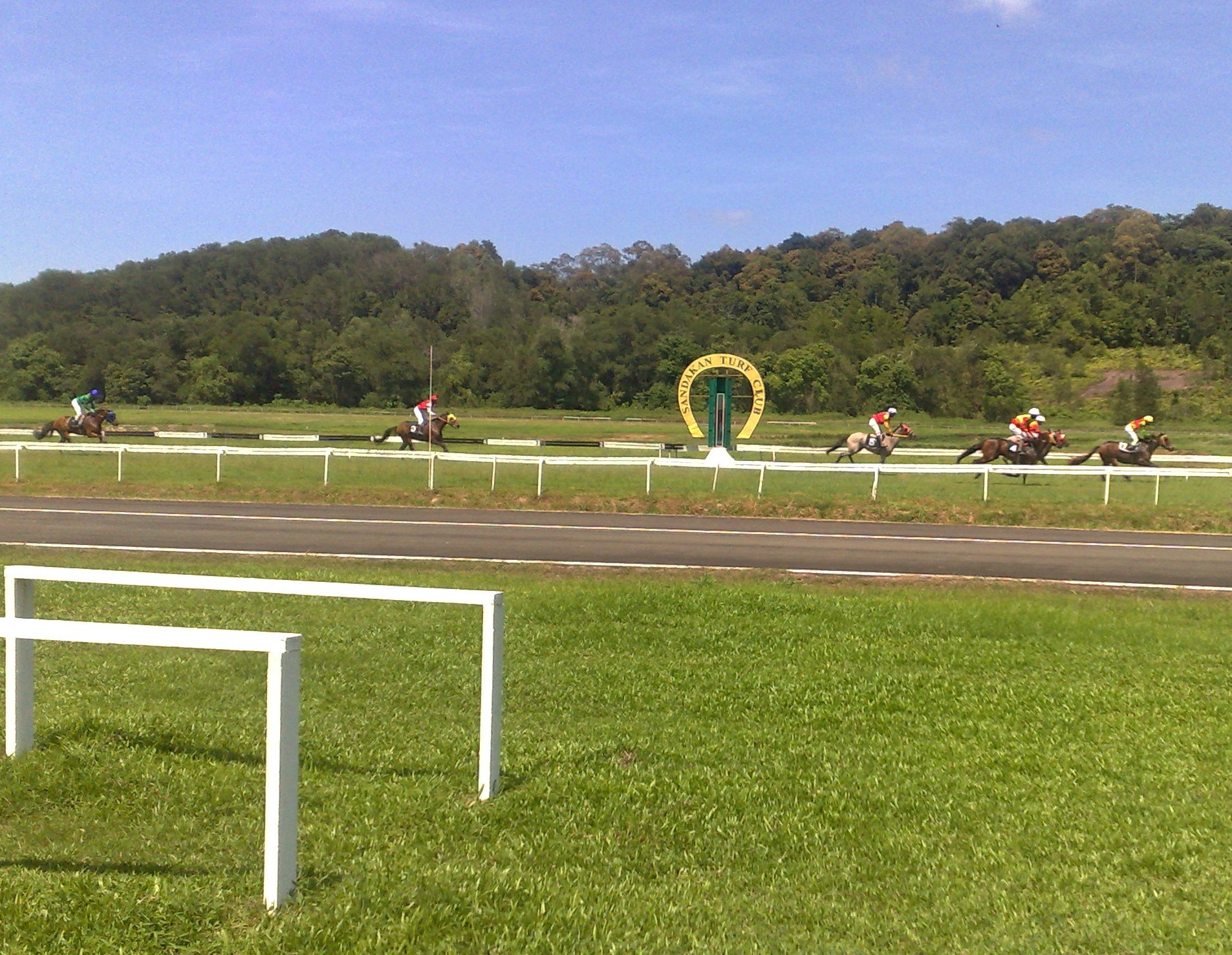 Here is " Bobby Brown" No.7, winning race 1, the Seashore Handicap, over 1000metres a handicap for class Ⅵ B Div Ⅱand Ⅵ B1 horses.
With prize money over RM3000 for this class Performer Stable, who trifectaed1st, 2nd and 3rd (shades of Bart Cummings!) With Opera Princess (No.4) 2nd and Margarita (No.2) running 3rd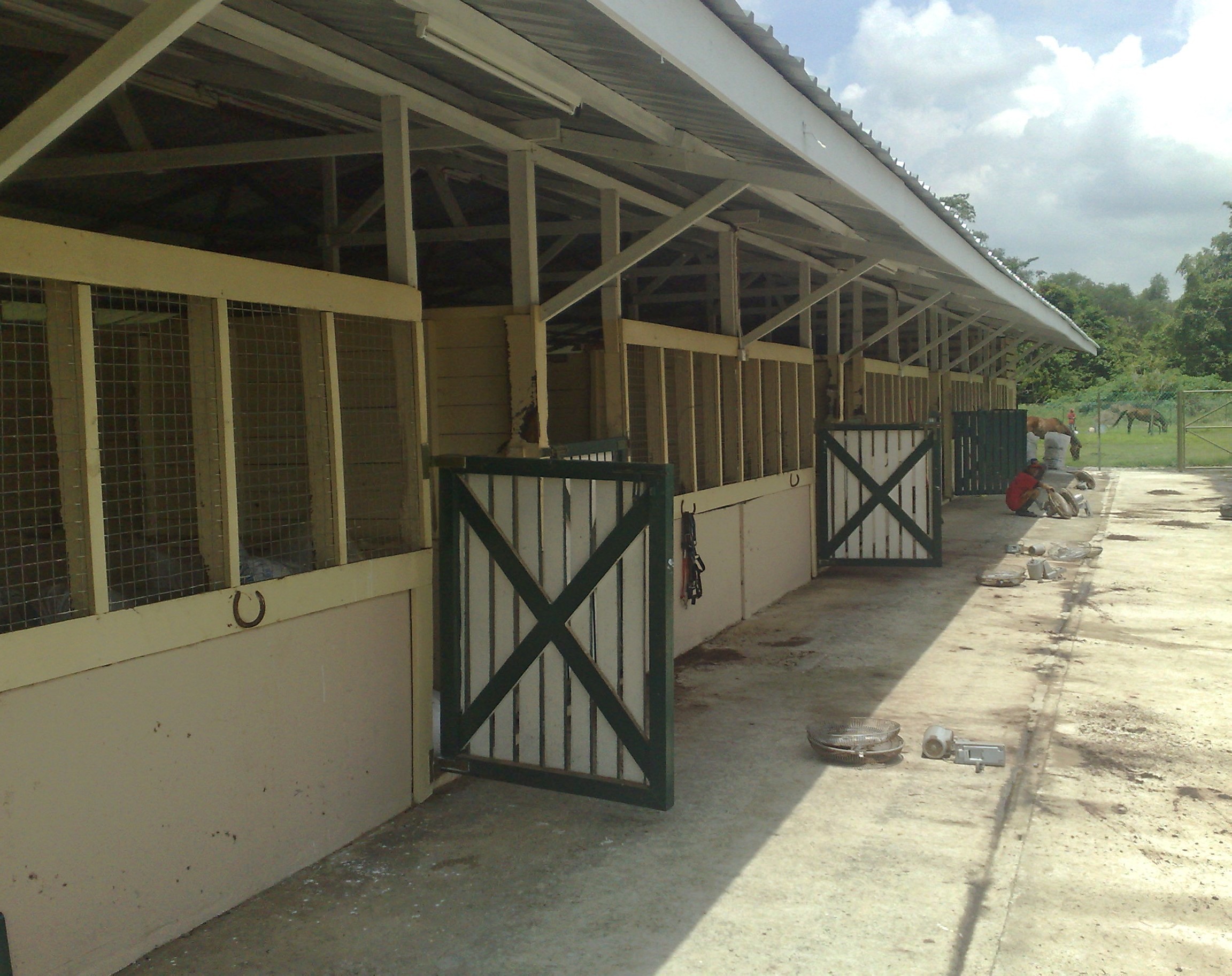 The stable complex at the Turf Club on Race Days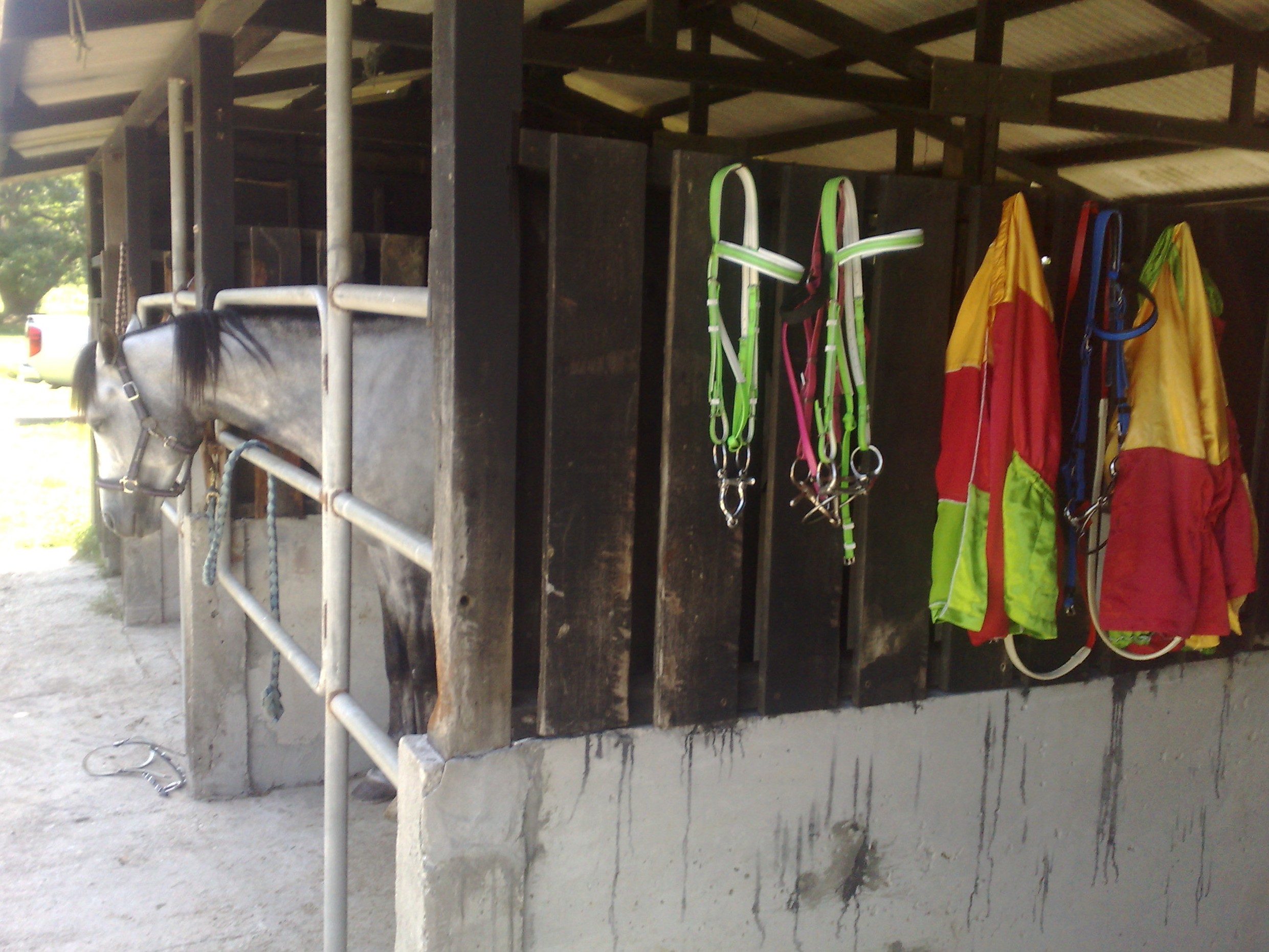 Pre Race Saddling Area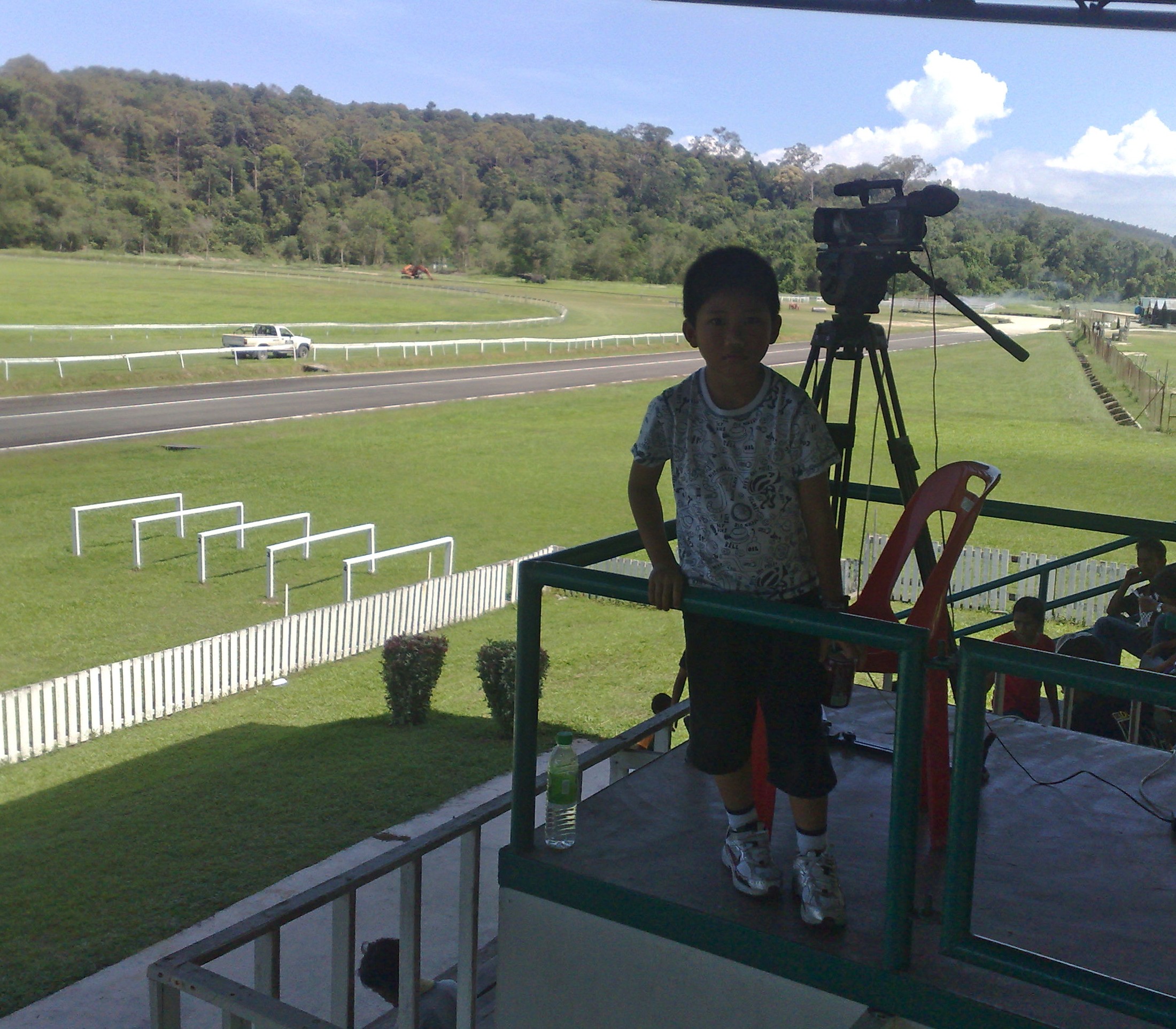 The Race Day Camera Man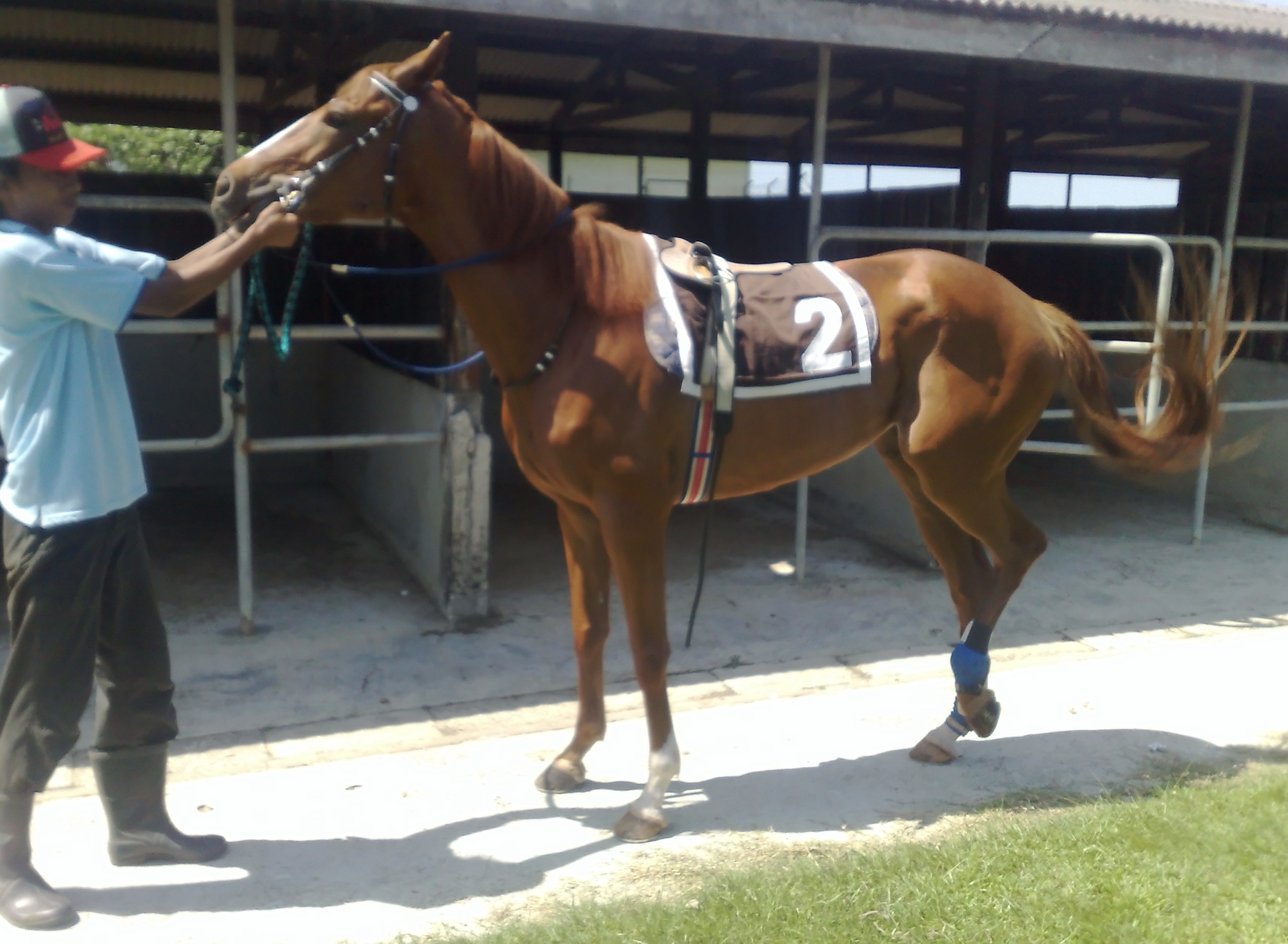 Pre Race Saddle up for Race 2 with the eventual winner "Champagne On Ice" undergoing a last-minute gear check before going out to race.
By the Sandakan Turf Club's stallion "Abundance", "Champagne On Ice" carried 54kgs and jockey Dahlan Bin Aru for a comfortable victory and RM2255 in First Place Prize Money for 65.4seconds work.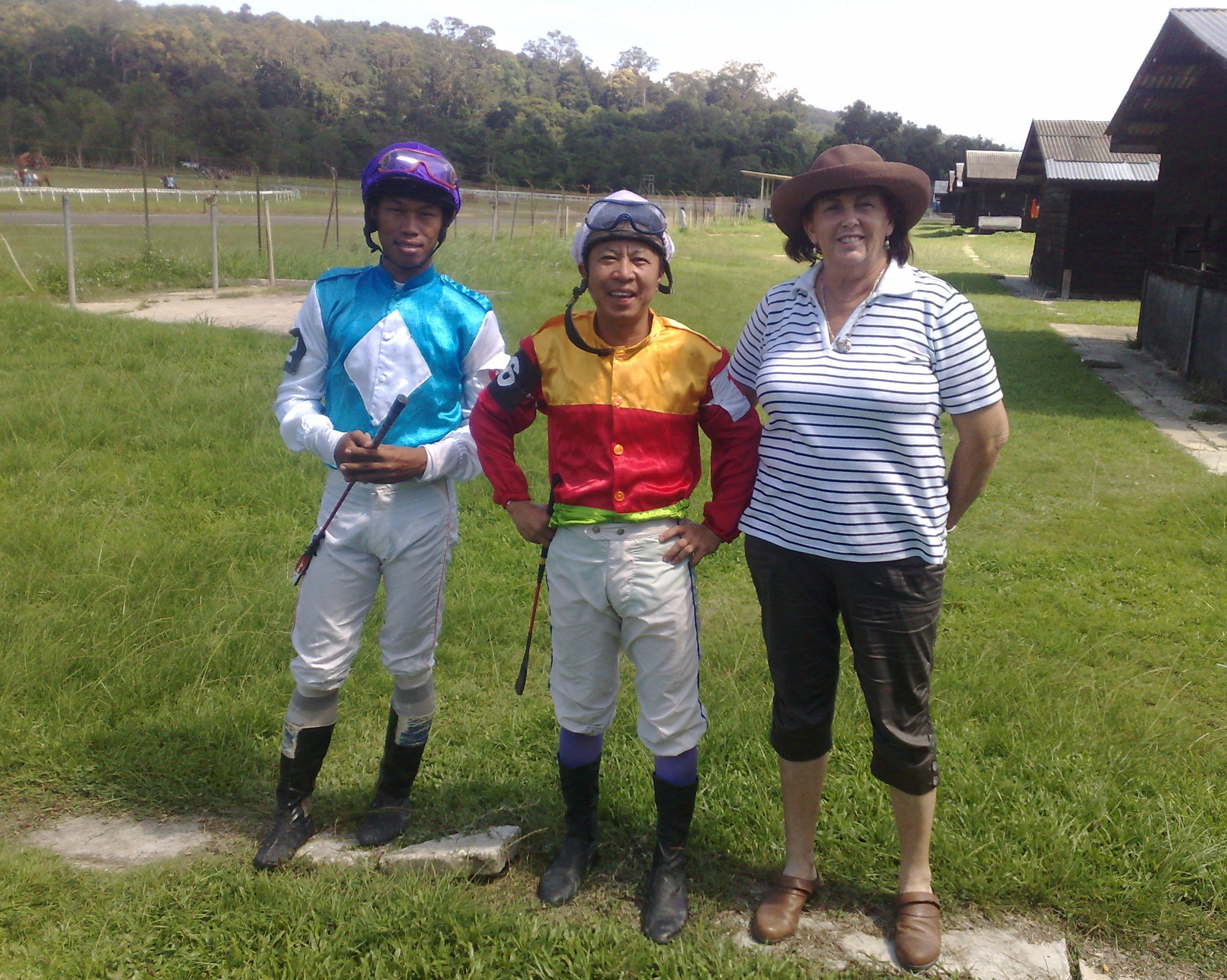 The successful team of Apprentice Dahlan, Senior Rider Timothy Foong and Stud Manager and Prominent Owner, Mrs. Cathy Pua.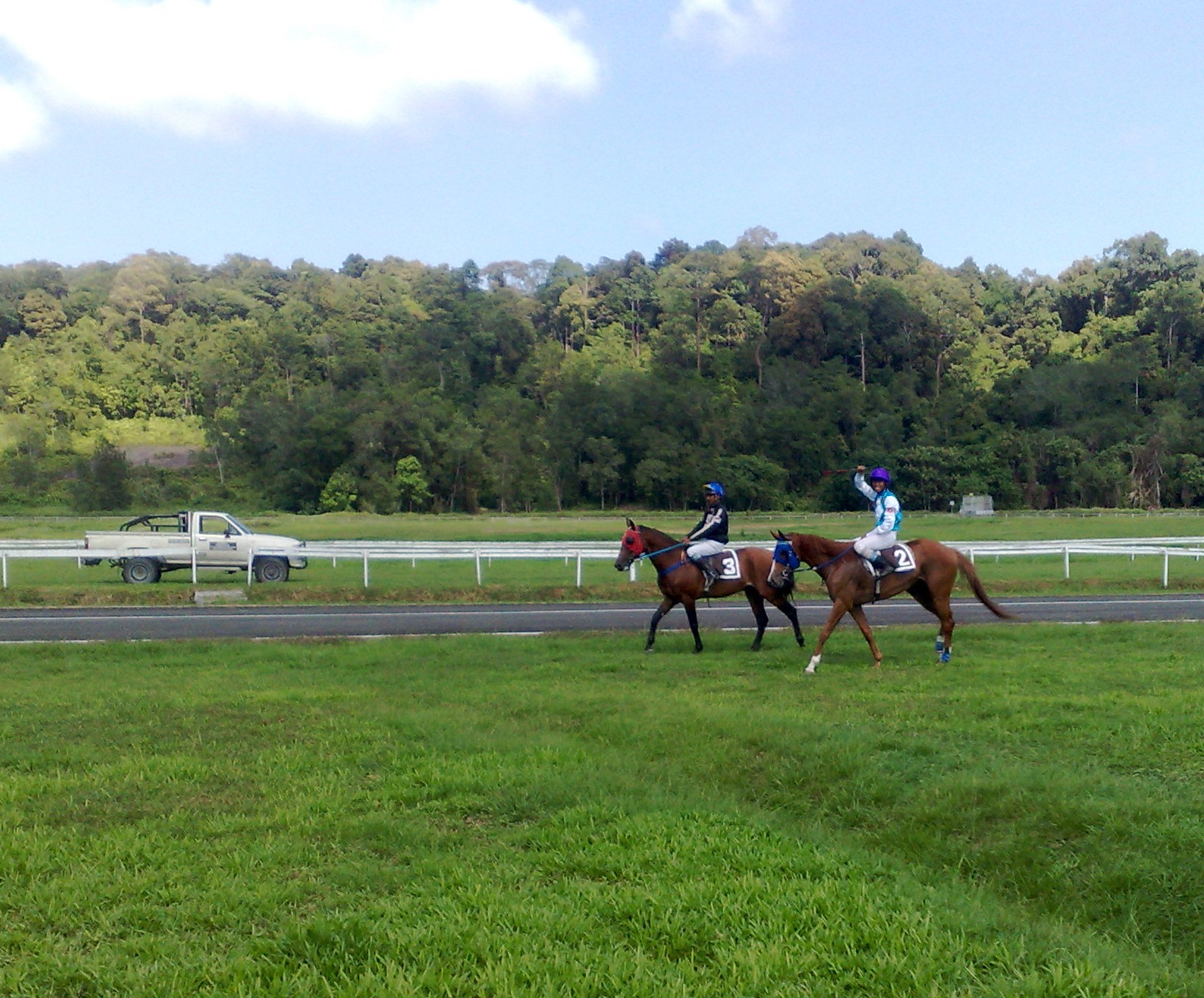 Here we see jockey Dahlan Saluting in Victory after scoring aboard owner Big John's Stables "Champagne On Ice" in Race 2 a Handicap for class Ⅵ A and Ⅴhorses over 1000metres.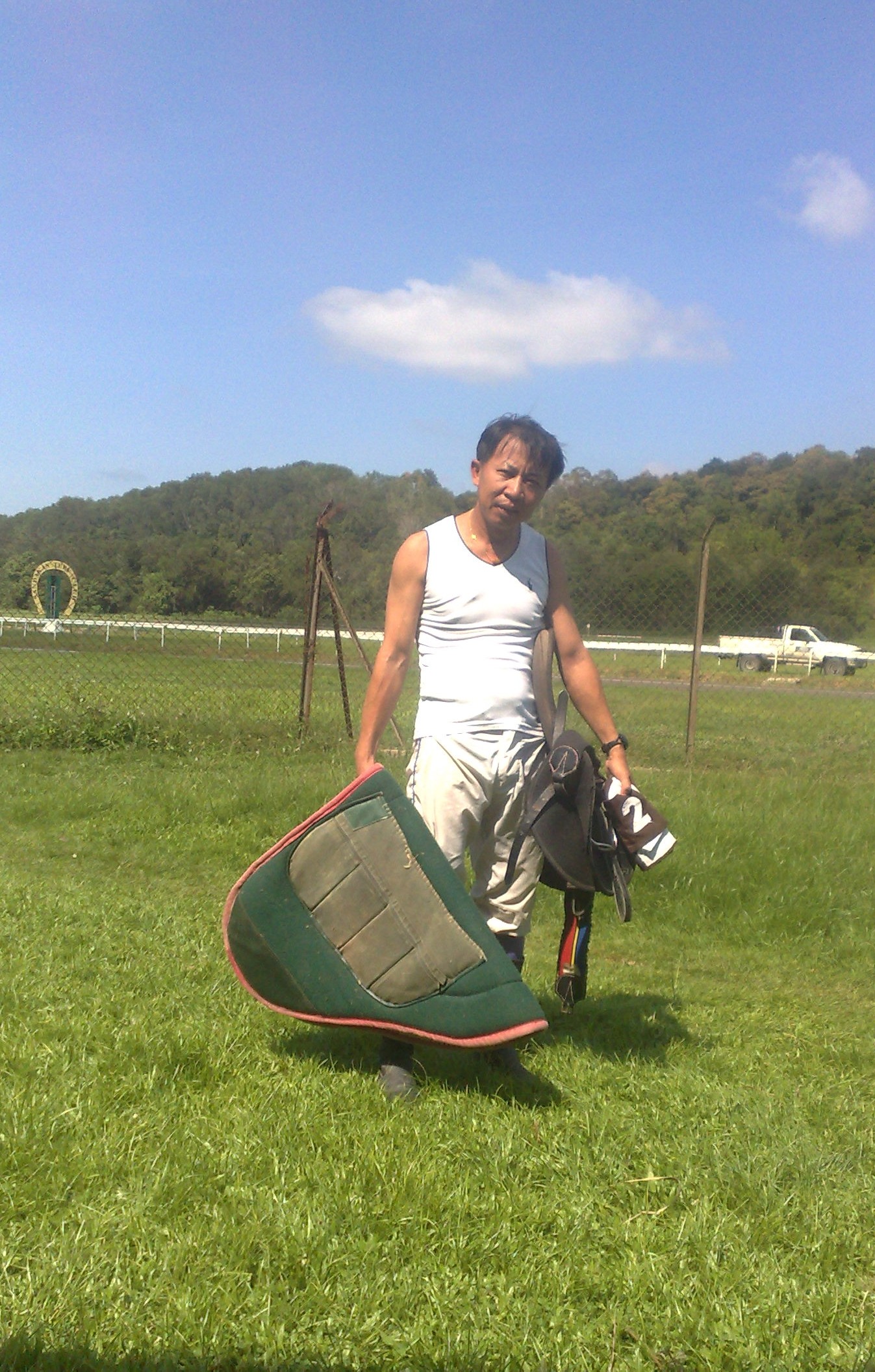 Just to show that a jockey's life is never as easy as we the general public like to think, here we see senior jockey and mentor to the Sandakan apprentices, Timothy Foong, returning to the loser's stall gear room.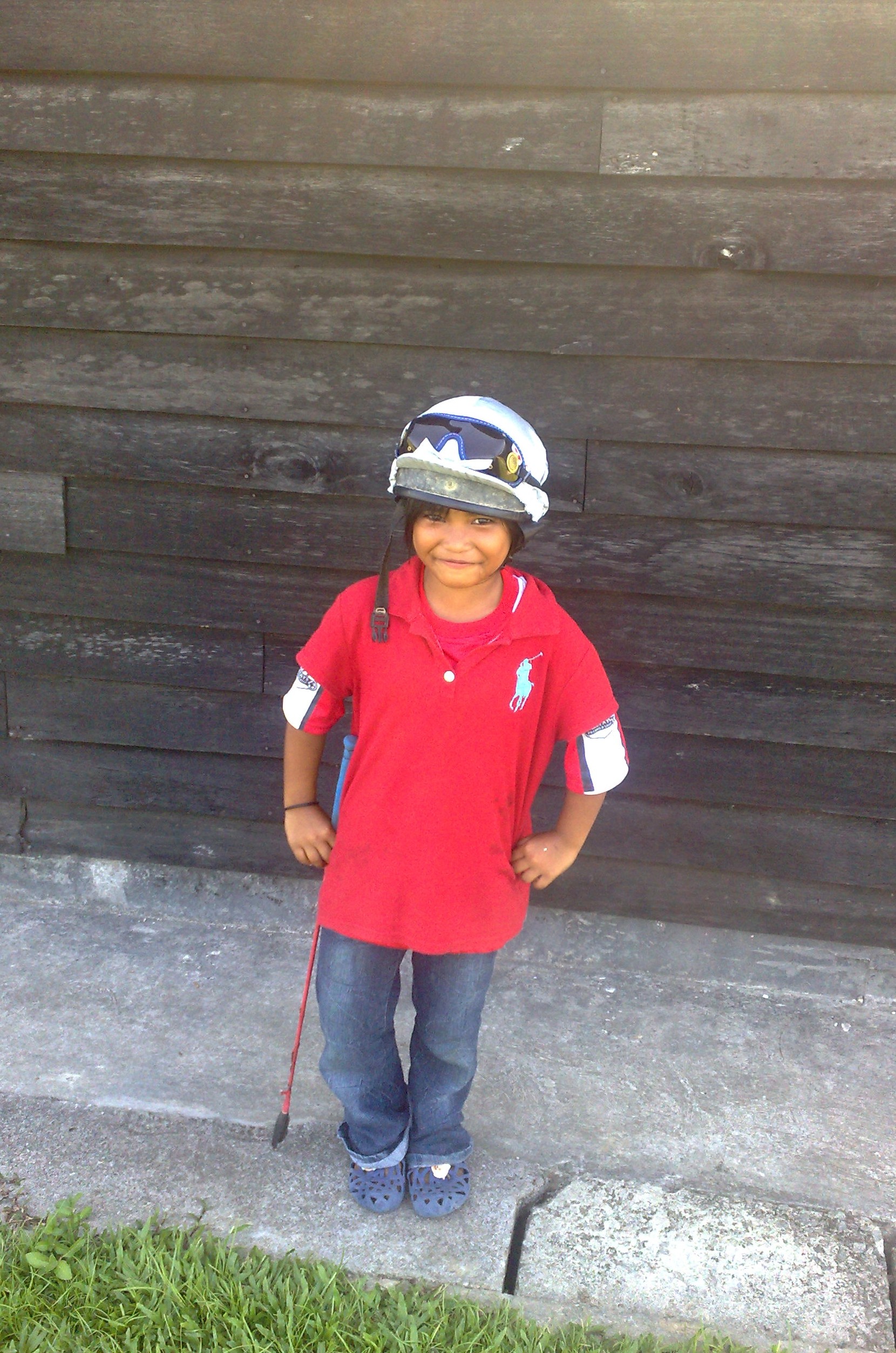 But the next generation of jockeys in Sandakan could be just around the corner! The Sandakan Equestrian Centre and Stud Facility is just down the road from the Turf Club and is an impressive, clean, well-maintained and professionally managed operation.
Cathy's daughter Yien is an integral part of this side of the Operation and is a fully qualified but wonderfully experienced Instructor and here she's seen offering her expertise and advice to a student on the later part of Sunday afternoon. Wonderful nature and animals abound in the setting of the Equestrian and Stud Centre.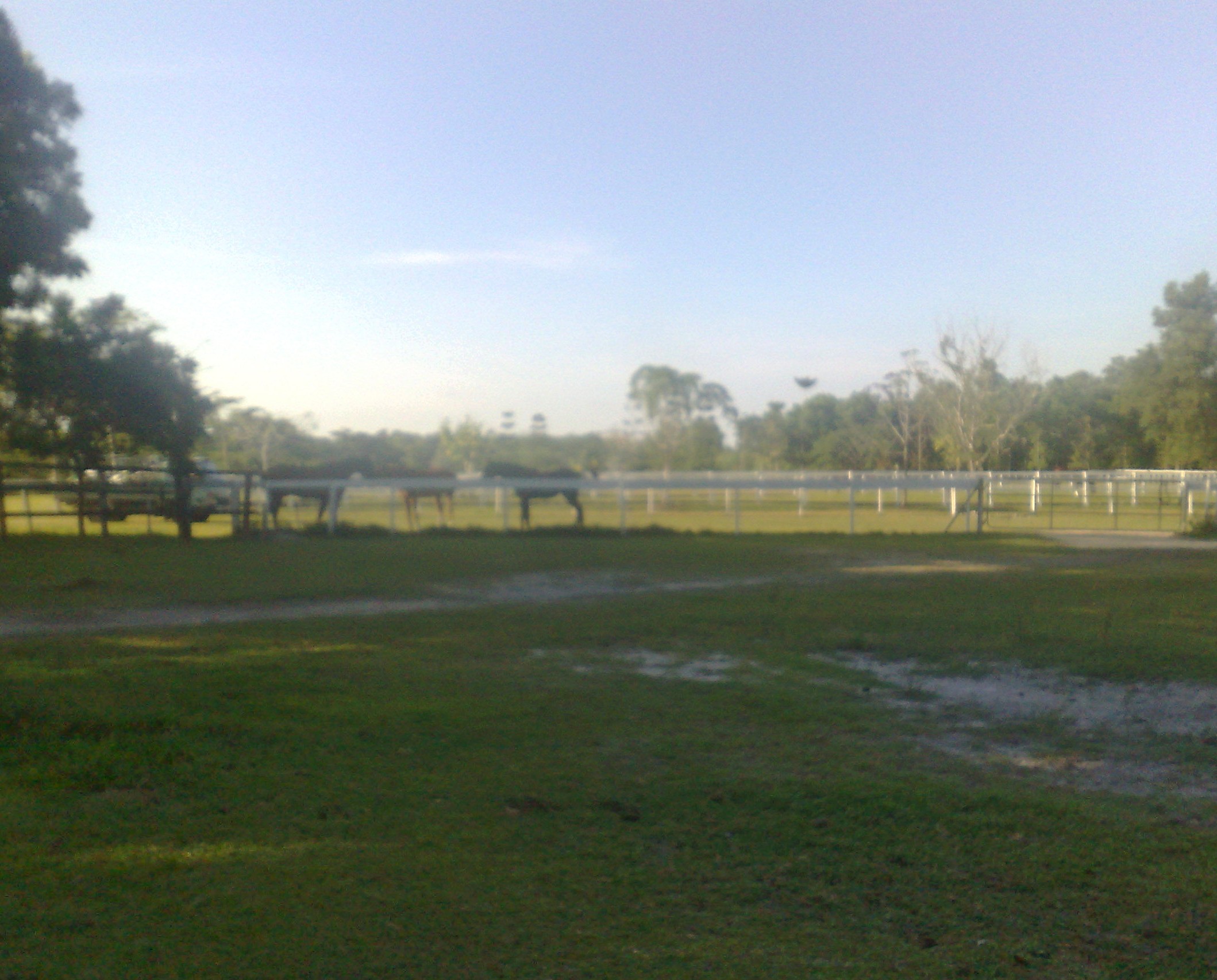 The horses are so relaxed and contented at the centre.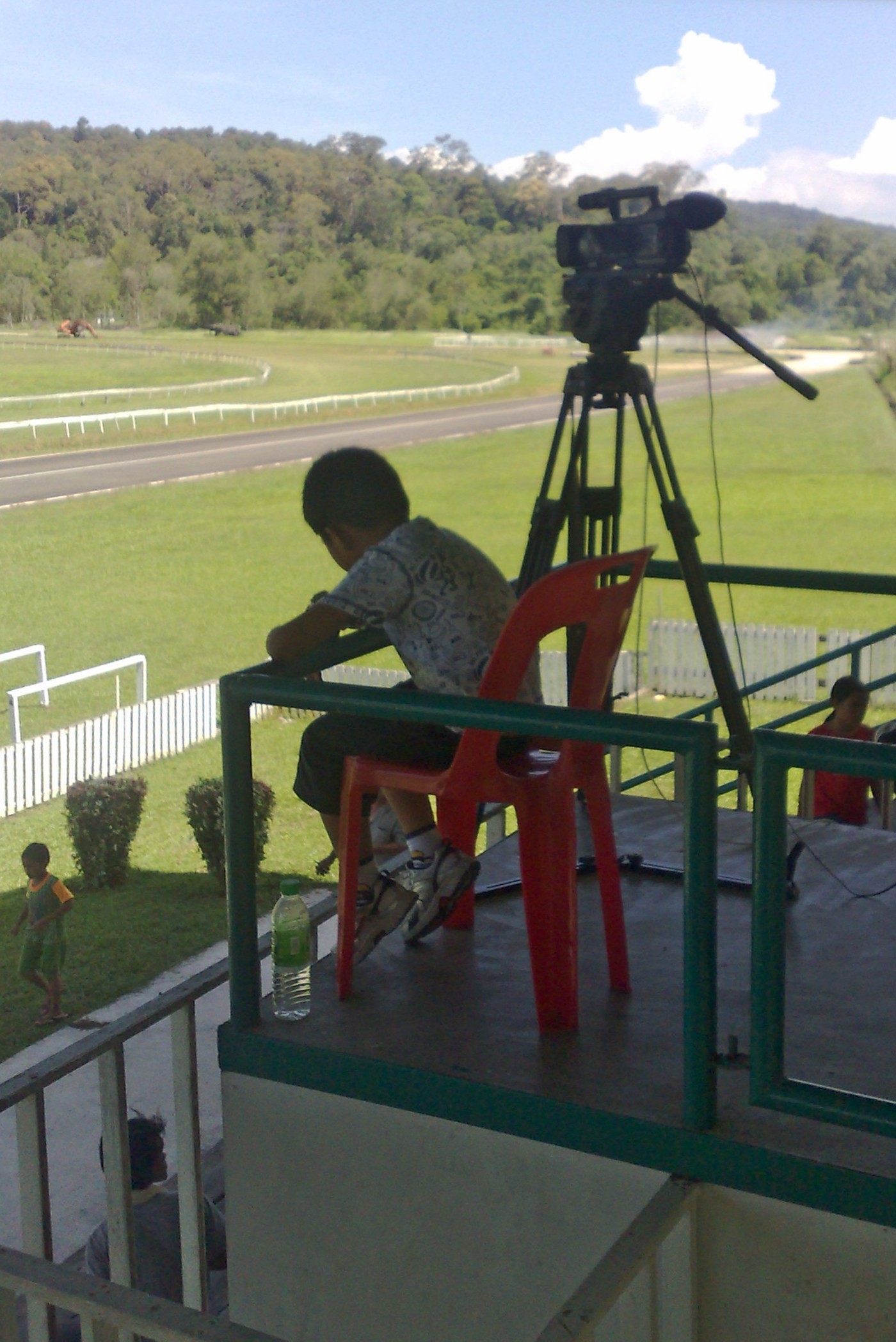 Our camera man didn't back the winner of the last race but never mind as the races are on every 3 out of 4 Sunday afternoons in Sandakan.