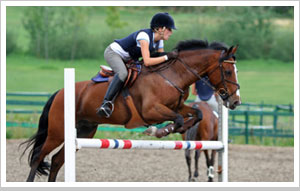 OURS' INTRODUCTION
Vetplus Sdn. Bhd. Is an Australian based company in Malaysia established since 1992, catering initially to the horse racing industry, linking its' background and firm connections in Australia to support an all round service to horse trainers within Malaysia. Gradually, as the horse industry developed in Malaysia. Vetplus expanded it's horizons to encompass this growth and the general need in the development in the country to provide an overall service to all horse related activities.
Over the years, Vetplus has committed itself to the growth and development of the equine industry as a whole in Malaysia is now expanding and exporting its products throughout the region. As well as importing a wide range of feed and fodder, Vetplus also offers a wide range of quality supplements and vitamins from WA VET and ADVANCED FEEDS, Perth, Western Australia. Vetplus also offers a variety of saddler and stable equipment, basic veterinary products and furriery items.
The company recognized the need to introduce a locally prepared product at an affordable price to it's customers in Asia which at the same time would fulfill the nutritional requirements equivalent to such imported pre-mixes currently available on the market. Vetplus now manufactures a local range of products under the name of PERFORMA, a freshly mixed range of Sweet Feeds to suit all horses, from race horses, performance horses to those just on a maintenance ration or spelling and for the breeding horse.
OURS' QUALIFICATIONS
1. Vetplus products are qualified with Import, Manufacturing and Selling License issuing from Malaysia Veterinary Department
2. Proper Import Product Documentations are applied for Quality Assurance
3. Vetplus products are also qualified for Export with applying Certificate of Origin issuing from Malaysia MITI Department
OURS' MAJORITY SCOPES AND EXPERTISE
Vetplus Sdn. Bhd. Is the Premium Supplier of Horse Feed to both the through bred and equestrian markets is Malaysia.
1. "FRESH IS BEST" policy adopted by the company has seen its feed sales grow quite extensively in the last 20 years.
2. FIRST PRIORITY for our customers where we can provide efficient, regular deliveries of feed and produce, importation of special gears and requirements and complete follow up advice for horse's nutritional needs and health
3. Vetplus is not only is interested in feeding your horse properly but also its general well being and care as well as providing professional advice for any problems that you may encounter.
4. Production made in Malaysia, Formulated from Australian, Vetplus has its future sights firmly set on export trade and meet the scope of "FRESH IS BEST"
5. Raw Materials & Roughages, Horse Shoes, Gears and Accessories are imported mainly from Australia, United Kingdom, Canada, Argentina and India
6. We also local sourced for some ingredients such as Palm Oil, Rice and Bran. They are blended locally here in Malaysia for both uses, locally and export.
7. Vetplus – Horse Feeds For Top Performance with No Magic Just Good Science.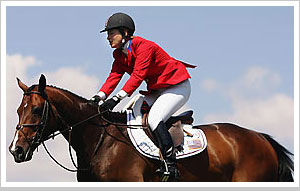 OURS' PRODUCTION
1. Manufacturing locally gives Vetplus customers the added benefit and peace of mind that they can be assured that the "Sweet Feed" product is fresh.
2. Dominated the Equine Feed markets the last decade and are scientifically formulated feeds mixes of grains and ingredients that provide highly digestible forms of energy for exercise and protein to build muscle and blood cell production.
3. They are pre-mixed (blended) with cereal grain some of which are cooked, specially blended vegetable oils and sugar cane Molasses to maximize speed, stamina and Staying Power.
4. They are fortified with a range of Vitamins, minerals and Trace minerals and electrolytes.
5. Knowing the benefits of Rice and it's by products for Horses, Vetplus recently introduced a sustained energy Rice blend pellets called "Rice Power".
6. Manufactured in Kedah, Rice Power is scientifically formulated from Rice and Bran and with added high quality protein vegetable oils it is ideal as a "Cool and Calm" feed for Equestrian Sports and for Racing, Polo and Endurance and promotes "Growth and Development" in young Horses.
7. Breeder Mix can tailored to suit any breeding establishment's requirements whether it is weanling, yeanlings, pregnant and lactating mares or stallions. We are also conducting trials at present with a formula specifically designed for endurance horses.
8. Vetplus uses various Advanced Feeds mineral, vitamin, trace mineral premixes in our Horse Feeds products, each specially formulated to suit particular feed type.
OURS' MARKETS
1. We do delivery to our customers from Peninsular Malaysia and domestic export to Sarawak & Sabah and Government Tenders as well.
2. We do export to Thailand, Singapore, Hong Kong, Myanmar, Korea and Philippines.
With an extensive background of "EQUINE" knowledge and experience the team at Vetplus, Malaysia has a wonderful infrastructure set up whereby you can order your feed and know that it's just been "Blended" before your horse eats it.
OUS' VETERINARY SPECIALSTS
With nutritional advice and input from well respected overseas veterinary specialists such as Dr. John Konhke of Sydney, Australia and Dr. Brad Hampton of Advanced Feeds, Perth, Western Australia, you can rest assured that your formulation is scientifically calculated to meet your horse's individual requirements whether he is racing, show jumping, competing in endurance events, playing polo or just hacking around.
OURS' LOCATION & BRANCH
With Vetplus warehouse & office location being centrally located at Seri Kembangan, Selangor nearby to the Selangor Turf Club and with own delivery vehicles the company has made a name for itself in the Equine industry in Malaysia but it should not be too long until you see its products appearing all over the Equine World.
Vetplus International Co., Ltd. is our expanding & developing setup at Korat, Thailand established since 2008 with new environment of Warehouse and Marketing Office.